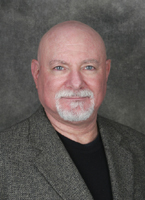 Pediatrics and Genetics
President of Trisomy 21 Research Foundation
Sees patients only in New Mexico
TARGETED NUTRITIONAL INTERVENTION PROTOCOL
NUTRIVENE D OPTIONS – INDIVIDUAL  STANDARD, MICROENCAPSULATED, ENZYMES, NIGHTTIME FORMULAS
NUTRIVENE EGCG GREEN TEA
LONGVIDA CURCUMIN POWDER OR CAPSULES
ALSO SUGGESTED PROBIOTIC VISBIOME
TO IMPROVE IMMUNE RESPONSE PURCHASE BETA GLUCAN 
Beta Glucan can be given daily to aid immune response in low doses of .3 to 1 mg per kg , increased during cold and flu season to 3-5 my per kg and up to 10 mg per kg at the first sign of illness.
NEW DOSAGE CALCULATOR!
DOSAGE CALCULATOR BY DEVON CHAN
The fatty acids sold by International Nutrition are independently tested and certified free of contamination. However if you choose to look for your oils from other sources, this may be helpful.
TEST RESULTS FOR CONTAMINATION IN ESSENTIAL FATTY ACIDS FROM FISH OIL
 ONE MOTHERS METHOD OF PREPARING THE NIGHTTIME DETOX SYSTEM
Children with DS are often iron deficient. The best source is heme iron from chicken liver.
HIOW MUCH IRON IS IN BEEF AND CHICKEN LIVERS.
REQUIREMENTS OF IRON FOR CHILDREN
HEALTHCARE EXPERTS IN TARGETED NUTRITIONAL INTERVENTION
SKYPE APPOINTMENTS AVAILABLE
Often, your primary healthcare provider cannot monitor or personalize your child's TNI Protocol.  It is important to see an expert in the management of DS by Targeted Nutritional Intervention periodically to insure your child has no deficiencies or needs that require additional intervention. This is something your doctor may not be able to address. Both Dr. Sheehan and Dr. Giacomin are listed SAC (Secentific Advisory Committee) TNI healthcare professionals. Both ladies are parents of children with DS and have contributed research to this protocol. Both are educated in Down syndrome biochemistry and practice the key to management of this disease, the manipulation of gene expression, safely and effectively, through Targeted Nutritional Intervention. Both are designated Protocol distributors.
We provide options in the US henisphere and in Australia to accommodate your time constraints. Click to make a Skype appointment.
Dr. Elizabeth Hesse Sheehan, US                                     Dr. Gabi Giacomin, Australia