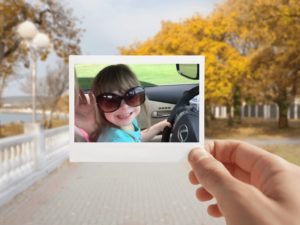 WHAT IS THE GLYMPHATIC SYSTEM AND WHY IS DETOXING IMPORTANT
It has only recently been understood that the brain has a drainage system similar to the bodies lymphatic system. This system not only removes waste from the brain, it moves chemical neurotransmitters and other substances through the brain. Although no studies have been done on this system in Down Syndrome, it has been demonstrated that it is defective in all other neurodegenerative diseases. There are numerous clues that the DS brain does not sufficiently clear itself of toxin as heavy metal ions, fragmented amyloid proteins, and excess calcium, copper and mercury have all been detected.
This system of drainage tubules is present in the DS brain but certain problems exist that may interfere with appropriate drainage and function. We know that any elevation of MicroRNA – 155 causes permeability in the Blood Brain Barrier (BBB), our children have a minimum of a 30% – 50% over expression. This results in constant access to the brain of toxins that might otherwise be filtered by this barrier.
So what can we do?
Studies have confirmed that Resveratrol heals the BBB in Alzheimer's disease. The mechanism in AD and DS creating the permeable BBB is the same. We have every reason to believe that Resveratrol takes care of this, but we cannot know to what degree. Healing the BBB cannot protect the brain against assaults from vaccine ingredients because the BBB provides no protection against them. Vaccination makes the glymphatic system all the more important.
This is a Beginner's Guide to the Glymphatic System. Read it carefully.
There are things we can do to give this system a little assistance, but if you do not have your child on Resveratrol, it probably won't make much difference. Down Syndrome is a complicated disease and it requires attention to every aspect we can possibly address. Aside from Down regulating genes, regulating proteins and preventing oxidative stress, the drainage of brain waste must also be addressed.
Since the glymphatic system works at night during sleep, we believe providing the following thirty minutes prior to sleep will be beneficial. To simplify things and make this less expensive and to provide pharmaceutical grade ingredients, we will be incorporating the following and several other beneficial photo chemicals into one product. In the meantime, your children cannot afford to wait.
What you'll need:
1) Setria Glutathione – 4 – 6 mg per kg – the label must say Setria
2) Melatonin – 1 mg infants, 3 toddlers, 5 children, 10 adults (Children on the NightTime Formula may not need Melatonin)
3) Lycopene – 3 mg infants , 5 toddlers, 10 children, 15 adults
4) Vitamin C – 15 mg per kg
5) fruit polyphenols such as blueberry or raspberry – 25 – 30 mg per kg
6) Children's or Adult Essential Fatty Acids  See label for dosing information.
7) Alpha Lipoic Acid  5-8 mg pr kg.
These are conservative amounts but all have been shown to help the brain detox.
We are currently looking at other things to help this process but in the meantime these will be beneficial.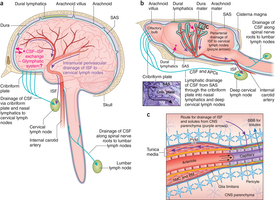 NATURAL SUBSTANCES THAT REPAIR THE BRAIN IN NEURODEGENERATIVE DISEASES
DISREGULATION OF GLUTATHIONE HOMEOSTASIS IN NEURO DEGENERATIVE DISEASE
CYTOPROTEXTIVE PROPERTIES OF ALA AGAINSE NEURO TOXINS 
HEAVY METALS, THEIR ROLE IN COGNITIVE DECLINE IN DS
METHODS OF HEAVY METAL CHELATION