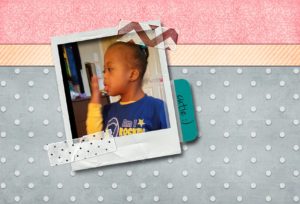 THE THYMUS IN DOWN SYNDROME
The following articles explain the importance of this gland, the loss of which in early infancy results in severe and often life long immunodeficiency. Yet, surgeons routinely, and WITHOUT informed consent, remove this important gland during open heart surgery. It's is incumbent upon you, the parents, to discuss this with your surgeon and frankly demand that as much of the thymus as possible be left intact.
In DS the gland is abnormal even when present which means a loss of T (for Thymus) cells. This can be overcome to a degree and your child can live a healthy life. However it is much more difficult when there is no thymus to stimulate. If your child is scheduled for OHS you must bring this to light. Even  a defective thymus can save your child's life. A partial thymus can be restored. Studies show that colostrum induces thymic regeneration. It is also able to help improve the function of an intact yet defective thymus. This is one reason why breast feeding is very important. If you do not inform your surgeon that he or she must make every effort to salvage the thymus, your baby is likely to wake up without one which can only result in impaired immune function.
What can be don't to improve the function of the Thymus? Dr. Terry Beardsley has developed a way to boost the function of the Thymus. This product comes in granular sublingual or tablet sublingual. Many parents report excellent results and before and after CBCs show increased white cells. Thymic Protein A is also marketed as Pro-Boost and is available from several sources on the internet.
Another beneficial nutrient is Beta Glucan, "Beta-glucans are naturally occurring polysaccharides. These glucose polymers are constituents of the cell wall of certain pathogenic bacteria and fungi. The healing and immunostimulating properties of mushrooms have been known for thousands of years in the Eastern countries. These mushrooms contain biologically active polysaccharides that mostly belong to group of beta-glucans. These substances increase host immune defense by activating complement system, enhancing macrophages and natural killer cell function." Because the immune system is compromised in Down syndrome, Beta Glucan offers a unique approach to strengthening immune response and is safe and effective. Beta Glucan has been studied successfully as an adjuvant for vaccines. This could replace toxic adjuvants such as aluminum and mercury and should be taken seriously by pharmaceutical companies designing vaccines. This would greatly enhance their safety.
Numerous supplement companies market Beta Glucan. I use NOW brand or Life Extension. 
THYMIC PROTEIN A
AN INTERVIEW WITH DR. BEARDSLEY
THE SCIENCE BEHIND THYMIC PROTEIN A (PRO BOOST)
NUTRITION REVIEW BY DR. WARD DEAN
BETA GLUCAN
BETA GLUCAN AND IMMUNE FUNCTION
DR PAUL CLAYTON – THE SCIENCE OF BETA GLUCAN
Note: All other nutrients discussed by Dr. Clayton are in Nutrivene-D
PEER REVIEWED PUBLISHED ARTICLES
GLOBAL THYMIC HYPOFUNCTION IN DS