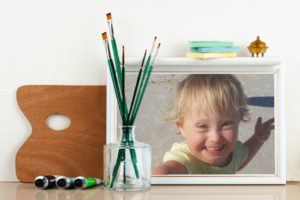 STEM CELL THERAPY FOR DOWN SYNDROME?
There are clinics around the country illegally selling stem cell therapy. This is presently being investigated and halted by the FDA. I fully agree with shutting down these clinics as stem cell therapy has not yet reached the stage of safety or efficacy for use in human beings. Side effects can occur shortly afterwards or up to years from the time of injection. These include death, the growth of tissue in the wrong places such as nasal tissue in the spinal column, bone appearing in the eye lids and an unknown number of faulty protein and enzyme production.
Let's be clear, stem cell therapy cannot cure DS. Contrary to internet rumors no country's scientists have managed to create mosaicism in a patient with Down syndrome. The likelihood of this ever happening due to stem cell therapy is extremely low. Though there are a few areas of this complex neurodegenerative disease that possibly could benefit from stem cells, this type of therapy is not yet perfected for human use. You can down load a hand book by reputable scientists with the International Society for Stem Cell Research which accurately describes the current status of stem cell research and use world wide.
Please be very careful about claims on the internet. So far several clinics are offering stem cells that are not human stem cells at all. Do not waste your money or risk your child's health on this fraudulent therapy. Down load your hand book, available in several languages."
 CLOSER LOOK AT STEM CELLS – International Society for Stem Cell Research